Adding online streaming to your home entertainment setup won't cost you an arm and a leg, as streaming media devices can be had for as little as $35. Some have great extras, like letting your TV act as a jumbo display for your tablet, smartphone, or laptop. 

Best of all, you might already own a streaming-capable device without even knowing it. Before spending a dime, check to see if you have one or more of the following gadgets. 

Smart TVs: If you've bought a television from LG, Panasonic,Samsung, Vizio or any number of other manufacturers in the past few years, it might be an Internet-enabled Smart TV offering access to services like Netflix, Amazon Instant Video, and Hulu Plus at the very least. 

Blu-ray Players: Like some televisions, many Blu-ray players are now "smart," offering access to streaming services. A few video streaming apps, like Netflix, may come preloaded. Others you may have to download and install. If you already have one of these smart Blu-ray players, you may not need an additional streaming device. 

Game Consoles: PlayStations 3 and 4, Xbox 360 and Xbox One, and Wii U all offer streaming basics: Netflix, Amazon Instant Video, YouTube and Hulu. PlayStation and Xbox offer more, including Showtime Anywhere, MLB.TV, Vudu, and several others. 

Smartphones, Tablets and laptops: If you have a newer smartphone and TV made by the same manufacturer, there might be a screen mirroring setting such as AllShare or Miracast on both devices. This enables you to cast whatever's on your smartphone to your TV. For laptops, just plug it into your TV with an HDMI cable. Or, if you want to go wireless, check to see if your laptop and TV support WiDi, Wireless Display. 

If you can already access what you want to watch, there's no need to pay for another device. However, if you want access to more services, there are plenty of great options. 

Which streaming media player suits you best? 

Popular streaming media players range in price from the budget-friendly Google Chromecast to top-of-the-line Roku 3,Apple TV, and Amazon Fire TV. 

These gadgets typically come in two formats: small set-top boxes about the size of a few stacked CDs, and even smaller sticks that are slightly larger than a thumb drive and plug directly into the back of your TV. 

Boxes typically fall near the $100 price point and tend to have more features, which make them a good choice for power users who want everything. Stick-style streamers are budget buys that maximize simplicity and portability. Some sticks don't have remotes, instead relying on you to control them using a smartphone app. 

Hardware specs aside, what makes deciding between one streaming media device and another — and makes it difficult for us to simply tell you which one is best — is that each has access to a different range of services. To decide which one is best for you, you'll want to not only look at the features on offer, but to also consider what you want to watch. 

Here are the best streaming media players on the market today.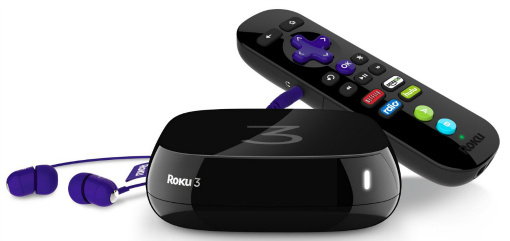 Best to access almost anything: Roku 3 or Roku Stick 

Roku is the reigning king of streaming media, in large part because it simply offers users the widest range of streaming options that you'll find on any device. With over 2,000 channels to choose from, including Netflix, Hulu Plus, Amazon Instant Video, and more, Roku has the content most viewers want, setting the standard for other players to live up to. 

Unique to the Roku 3 set-top box is a remote with a headphone jack, allowing whoever has the remote to plug in and listen to their favorite shows without bothering anyone else — a great feature for multi-person households. Roku is available as both a set-top box (the Roku 3 retails for about $100) and as a stick (the Roku Streaming Stick retails for about $50). Both offer the same great streaming content and can act as mirrored screens for select Windows and Android devices, so your choice comes down to budget and whether you'd get $50 worth of use out of the Roku 3's remote with headphone jack. 

Price: Roku 3 $99 on Amazon; Roku Stick $49 on Amazon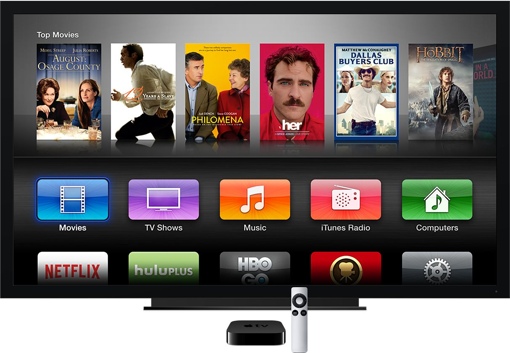 Best for Apple users: Apple TV 

If you count yourself part of an Apple-using household, chances are that the Apple TV box is the right choice for you. Like most devices in Apple's product lineup, the Apple TV works harmoniously with other Apple gadgets, allowing it to easily work as a mirrored screen for iPhones, iPads, and Macs. 

But the most compelling reason to pick up an Apple TV is its access to the iTunes Store. Apple TV is the only streaming device that can seamlessly access iTunes content with no additional setup, so if you've invested in buying movies or television shows through iTunes, Apple TV is the best way to get that content onto the big screen. Like other streaming devices, Apple TV can also access the mainstay Amazon and Hulu channels, though it doesn't tap into Amazon. 

Price: $90 on Amazon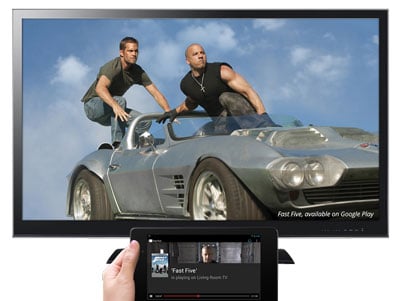 Best on a budget: Google Chromecast 

If you want basic streaming access, Google's Chromecast stick is simply the cheapest way to get it. In addition to apps like Netflix and Hulu, the Chromecast features the ability to mirror your Chrome web browser screen on to your television. For Google fans, this is a great gadget that will neatly interface with many smartphones, tablets, and PCs. 

However, for those wanting a more traditional television interface, this isn't it: the Chromecast has no remote, favoring control through compatible streaming apps you have loaded on your smartphone, tablet, or PC. 

Price: $30 on Amazon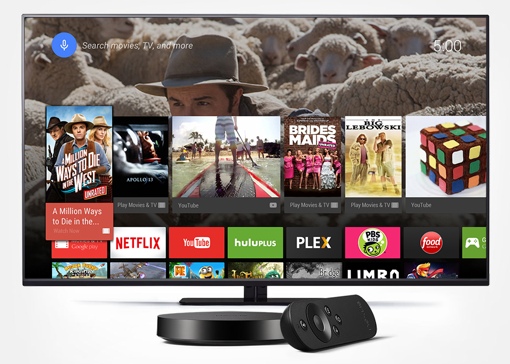 Best for playing games: Google Nexus Player 

If you want streaming and games but you don't want to spend $400 or more on a new Xbox or PlayStation, the Google Nexus Player may fit the bill. The Nexus offers everything the Chromecast does, with easy streaming from your Chrome browser. It also has access to Google Play. This means that it not only has access to Play's selection of for-pay movies and television content — which could make it a good buy for the Android user who's invested in video — but it also has access to Android games and apps. With the great selection of Android games on offer, this could be a compelling prospect for the Android gamer. 

The Nexus Player also has a remote that its smaller cousin, the Chromecast, lacks. The remote's handy voice control feature lets you search for content without having to type. 

Price: $88 on Amazon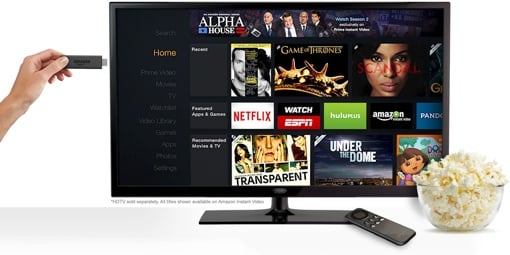 Best for young kids: Amazon Fire TV 2

At first glance, Amazon's Fire TV 2 — available as a $39 streaming stick or a $100 set-top box — is difficult to recommend. Amazon's foray into streaming media boxes is priced as high as the Roku, while offering far fewer streaming services and nothing unique (the Roku will also stream Amazon content, with an interface that's arguably better than the 2015 Fire TV's). The $99 Fire TV's remote does offer the same handy voice search that the Google Nexus Player does, but that's still a slim reason to pick the player up in a sea of excellent options. (The $39 Fire TV 2 stick's remote has no microphone, though Amazon's mobile remote apps let you search by voice.) 

However, the 2015 Fire TV shines in one place where most other streaming devices and services falter: children. Fire TV 2 offers Amazon's excellent FreeTime Unlimited, a subscription service (for $3 to $10 a month) that offers kids unlimited access to age-appropriate content with easy parental controls. If you're a parent looking for kid-friendly entertainment options, the Fire TV is simply the best streaming device on the market. 

Source:http://www.techlicious.com/guide/5-easy-ways-to-get-netflix-video-streaming-services-on-your-tv/ 

If you want to play the downloaded Netflix Movies or Internet torrents movies or Youtube Videos or other websites videos on your Roku 4, Apple TV 4, Amazon Fire TV 2, Google Chromecast 2, Google Nexus Player etc. The only way you can use to play Netflix on your streaming media device is just downloading and converting Netflix to device supported formats. The tool strongly recommended is Pavtube Video Converter Ultimate/Pavtube iMedia Converter for Mac, With it, you can fast encode Netflix movies in various formats and even provides optimized presets for popular streaming media devices. 

Free Download and trail: